The historic part of left bank Riga, Āgenskalns is just beyond the Daugava river from the Old Town.
As such, the once-empty river banks have been used for key buildings of modern Riga after independence, such as Saules Akmens office tower (tallest in the city) and pyramid-shaped National Library.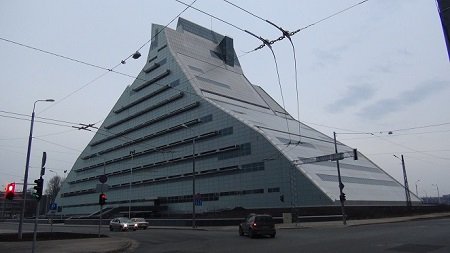 The historic Āgenskalns is further from the river however. It has many large buildings and is especially famous for old wooden residentials.
Renovated Kalnicems district is among the most advertised as it is used for art sales and projects. Upmarket Saturday markets are its most famous event. However, the wooden buildings there are far from the largest. For architecture and atmosphere buffs it may be more rewarding to walk some of the smaller streets of Āgenskalns to see unrenovated wooden architecture.
Āgenskalns also hosted the most controversial part of Riga – the "Victory park" with its massive Soviet monument. This propaganda place was built under the Soviet occupation to celebrate Soviet World War 2 victory – which sealed the fate of Latvians as an occupied and oppressed nation. As such Latvians tended to hate the monument and what it symbolizes. However, it was seen as their ethnic symbol by Riga's Russians (a privileged community during the Soviet occupation) who host Victory day celebrations there. However, in 2022, after Russia invaded Ukraine, status quo ended and the monument was demolished.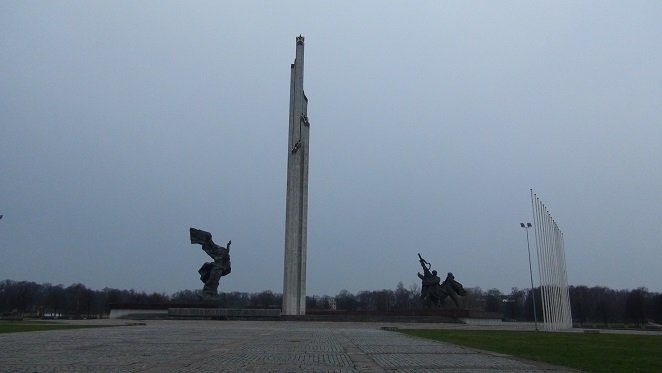 Population: 28 000