Liepāja (pop. 77 000) is the westernmost Latvian city. For centuries it has been a major seaport and competed for the status of Latvia's second city.
As Liepāja has less inhabitants today than in it did in 1911, the "new" is is still overwhelmed by the old. To this day Liepāja is full of picturesque turn-of-the-20th-century buildings when the city was a major naval hub of the Russian Empire, being important to many ethnic groups.
Liepāja consists of three parts, separated from each other by old shipping canals:
The southernmost is Old Liepāja is the historic downtown with old churches, art nouveau edifices and hundreds of wooden apartment buildings. It was here where Liepāja's original glory began in 17th century when it took part in the colonization of Americas and Africa. Little of that era remains, having been replaced by 19th century, when rapidly expanding city needed to house the Latvian and Lithuanian workers as well offer seaside places to build villas for the German elite. Old Liepāja continues to be the main hub of nightlife and is considered the downtown.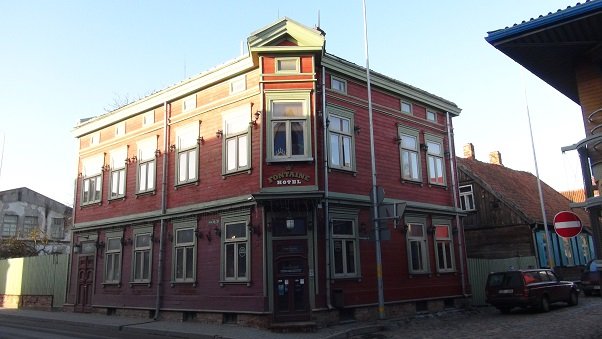 New Liepāja is the geographic center of Liepāja that hosts its bus and train stations. It offers some shopping and entertainment opportunities. Developed in the 19th century it also has some pretty buildings, however, it is not usually treated as a tourist sight.
In the north Karosta is becoming Liepāja's symbol in spite (or likely because of) being mostly abandoned. That was an entire military city of the Russian Empire that hosted tens of thousands soldiers and officers in its now-crumbling red-brick buildings.
Liepāja is surrounded by sea and lakes. Grobiņa suburb has a lakeside castle ruins and Viking graves.
Loading map...