Karosta (Military port) is the unique and very eerie northernmost part of Liepāja. This is a semi-abandoned former major Russian Imperial naval base (actually, entire military city which once housed 30 000 inhabitants). Its red brick elaborate late 19th century barracks now stand derelict amidst forests. They are joined by Soviet apartment blocks of Soviet soldiers who also used the base and some of these are also empty.
The most appealing are the public buildings of the military city. Russian Orthodox Naval Cathedral (1903) has now been restored to full splendor after decades of Soviet use as a warehouse.
Also of interest are water tower (1905), now-roofless festival edifice (1903) and the pigeon mail station (built for 450 pigeons at the time military still relied on pigeon mail; now a residential home).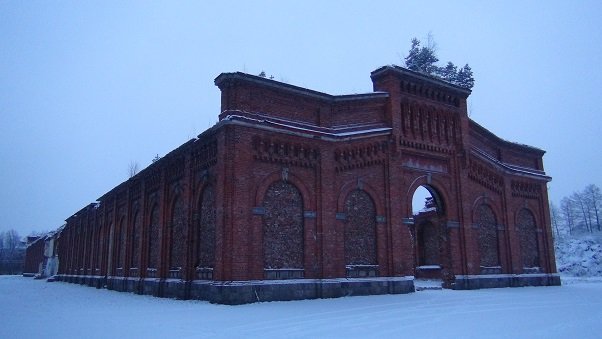 The area's history may be explored in a unique attraction Karosta military prison (where "bad soldiers" would be condemned to several days of severe hazing). It can be visited as a museum or as a weird hotel to spend a night at. In both cases the local "guide" will seek to make visitors feel uncomfortable.
For those prefering natural beauty with some military remains a walk on expansive 2 km long Northern Breakwater into the sea will be most rewarding. Semi-destroyed fortifications built to defend Karosta from the sea are nearby. One nearby street is named after Tobago island where Courland-Semigallian dukes sent their navy to from Liepāja, establishing a colony there known as New Courland.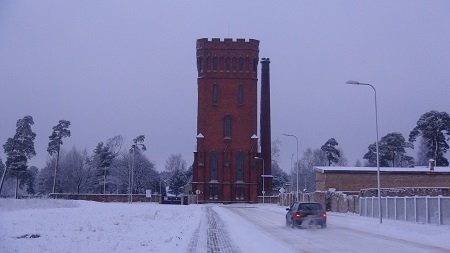 Karosta is accessed from from the New Liepāja by a picturesque green truss Oskars Kalpaks bridge, completed in 1906. It is some 4 km on foot from the Old Liepāja, therefore it is better to use a city bus.
Loading map...