Jūrmala (pop. 51 000) is the largest resort in the Baltic States, located next to Riga.
Jūrmala is a peninsula between a famous wide sandy beach of the Riga Gulf and Lielupe river. It was the popularity of this location for summertime rest which transformed former fishing villages into a swimming resort over 100 years ago. Boulevards were laid and picturesque wooden towered villas constructed to become summer residences of Riga's rich.
A lot has changed, and the calm "elite seaside rest" of the old times has been joined by the mass chill of gigs and nightclubs in summer, while the buildings once built by German nobility and businessmen were supplemented with apartment blocks for the new Latvian and Russian middle class.
However, Jūrmala is simply massive, spanning some 20 km of prime Latvian seaside. This means that there is a Jūrmala for everybody: it still possible to find both an atmosphere of 19th century resort and the one of 21st century Riga suburb.
Even if the old villages have integrated into a single city, their names still appear on the maps and each still has a somewhat different feel.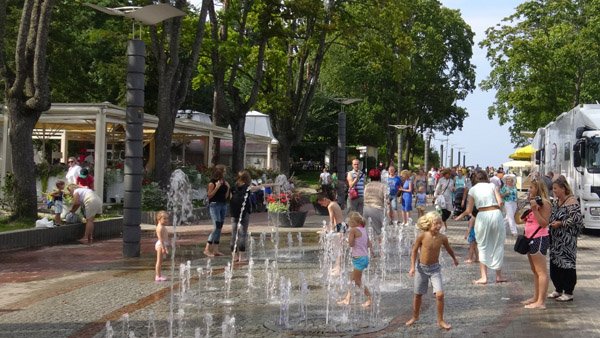 Majori village is the heart of Jūrmala, its Jomas street the main street for shopping and expensive restaurants, while Turaidas street the main sea access route, famous for interwar concert hall that still hosts the Jūrmala's best events. Many other key pre-WW2 buildings are also located here.
Eastern villages of Dzintari and Bulduri are calmer, their pretty historical edifices and some modern buildings lining the boulevards that run parallel to the sea. The number of restaurants and hotels is more limited. Some half of the area is left as pristine forests, giving the feeling of a forest city. In the east Jūrmala is limited by the mouths of Lielupe.
Western villages of Pumpuri and Melluži seem to be like a mirror image of Dzintari and Bulduri, although they have less historic buildings and less greenery.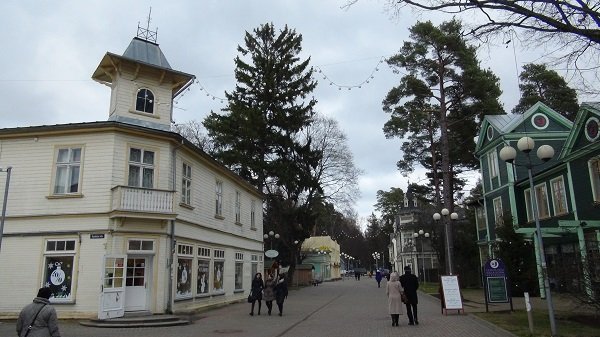 At the Westernmost end of Jūrmala stands Ķemeri that has developed separately as a spa town. It is famous for its massive spa center, one of largest projects undertaken by interwar Latvia.
As the Latvian climate can be chilling in winter, the holiday season of Jūrmala is effectively summer-only (May-to-September with a noticeable July-August peak). However, Jūrmala still has much more activities in winter than any other Latvian city of comparable size. Some restaurants remain open year-round and gigs are offered. There is also a year-round indoor water theme park.
Moreover, Jūrmala has effectively became a suburb of Riga, its homes inhabited year-round by people who commute every day by a 25 km long 6 lane highway (interestingly, from Eastern Jūrmala Riga downtown is closer than the other end of Jūrmala itself). The popularity among the rich has rejuvenated Majori and the seaside, but numerous old wooden villas further on are now abandoned.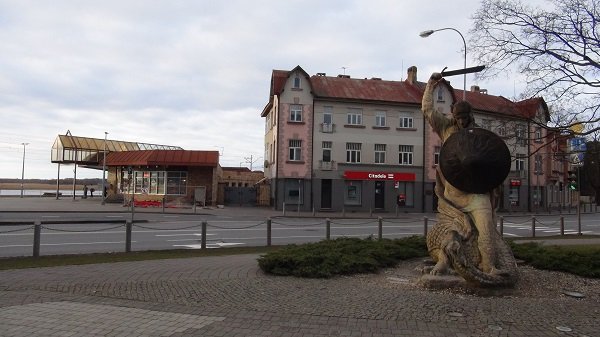 Public transport access is easy from Riga, with nearly every of Jūrmala's villages having its own station for frequent Riga-bound trains. The railway spans the entire city, together with its main street that is used for driving.
Jūrmala is especially popular among Russian tourists.
Cinevilla movie studio backlot 20 km West of Jūrmala is a popular day trip.