Riga is the main destination for shopping in Latvia.
The main place for souvenir shopping are the stalls in the Old Town, however, the prices there may be high. The souvenirs include the typical ones (magnets, t-shirts) as well as more Latvian ones (amber) or Russian ones (matryoshkas).
A good alternative for more interesting upmarket souvenirs is the Kalnciema fair, that takes place in Āgenskalns district every Saturday. The products there are sold by Latvian artists, craftsmen and makers of traditional food.
The main place for general shopping in Riga are its modern shopping malls. A number of them exist further away from the downtown, each offering many shops and entertainment opportunities as well as extensive car parking. Riga Plaza is at the other side of Daugava from Maskavas district, Domina shopping is in Teika while Spice is in the Soviet districts of Western Riga.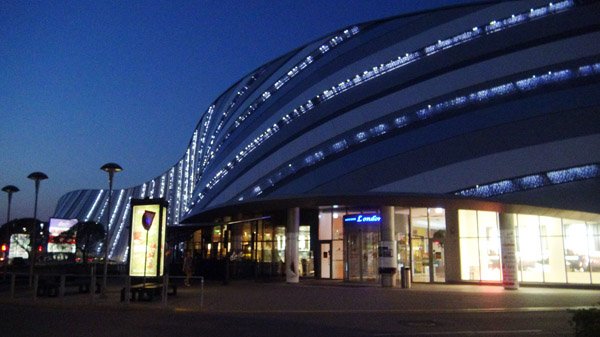 A more traditional way to shop are the marketplaces. The main among them is the Central market in Maskavas district, located in former airship hangars and reachable easily from the Old Town on foot. It is a good place to buy groceries and cheap goods as well as souvenirs.
Around Christmas, a Christmas fair is established in the Old Town.