Latvian cities have a comprehensive system of public transport.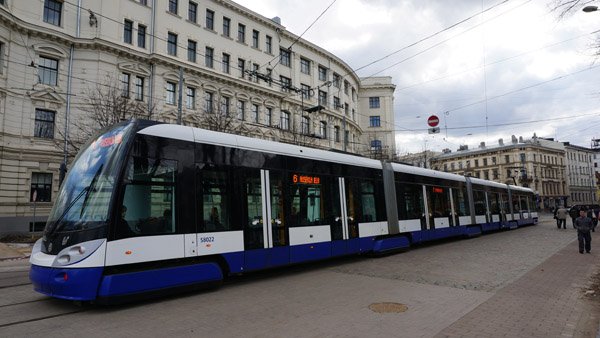 There are no subways or elevated trains, meaning this transport can be slow. In areas around Riga, however, suburban trains serves as a rapid transit system, connecting Riga to Jūrmala and Jelgava and having multiple stops in those cities.
In the largest cities (Riga, Daugavpils, Liepāja), the local public transport is anchored on trams which serve main routes. Buses are also available. In the smaller cities, buses are effectively the only form of public transport.
Vehicle rental is readily available in Riga, including the airport. Fuel prices are rather large (as per European Union requirements, the total taxes of over 100% for every liter sold), while parking is especially costly in Riga but cheaper in other cities.