New Daugavpils (east of the city) consists of districts mostly built up by Soviet apartment blocks and post-Soviet individual homes. While pretty much devoid of what to do in Soviet times, the districts have received new churches, supermarkets and else after independence. Nevertheless, people typically go downtown to satisfy their more elaborate needs. In fact, all the Daugavpils tram lines generally link eastern districts to downtown.
New Daugavpils is essentially made of multiple parts, three of them having the word "New" in their names.
Jaunbūve (New buildings) is the main part, consisting of Soviet apartment blocks. A major place of entertainment there is Lokomotiv stadium where the local speedway team plays its home games. Having some 10 thousand seats it is one of largest speedway-specific stadiums in Europe and has hosted world championship events.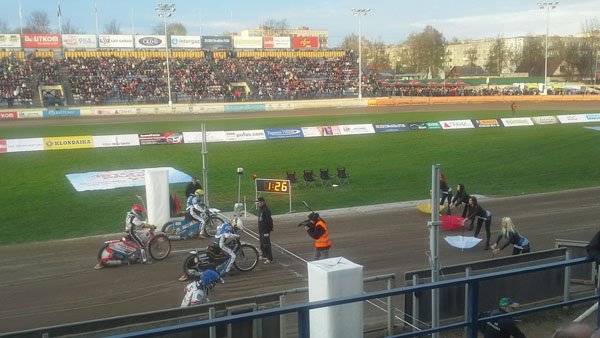 Forštate (The Suburb) beyond the railway consists of two areas. Old Suburb (Veca Forštate) mostly an area of private residential homes. Some are old and small, others are the "built for generations style" of the early 1990s. New Suburb (Jauna Forštate) consists of Soviet apartment blocks
Jaunie Stropi (New hives) is an upscale area next to a large Stropu Lake. Many buildings there are large edifices owned by Latvian nouveau-riche, surrounded by a forest. beaches are available, though they are pretty derelict and mainly used by locals.
Loading map...