Latvia is best accessible from further countries by plane.
Riga International Airport is the largest passenger airport in the Baltic States (it serves as many passengers as Vilnius and Tallinn airports put together). The national airline airBaltic offers flights to destinations all over Europe. While there are several routes beyond Europe, traveling there usually requires a transfer at larger European hubs. Riga is the only airport to offer scheduled flights.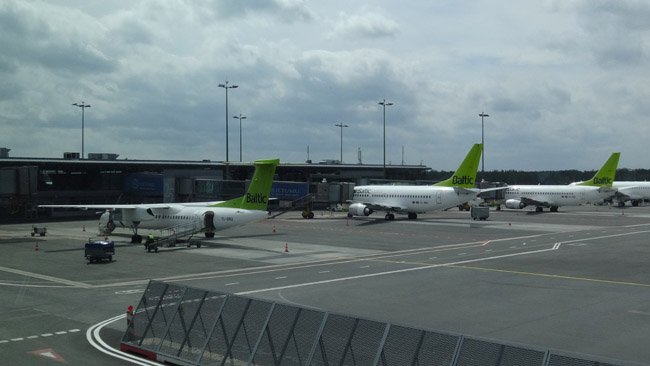 Roads lead to Latvia from Lithuania, Estonia, Russia, and Belarus. There are no customs nor border checks between Latvia and two other Baltic States, offering good opportunities to visit the three Baltic States by car in one trip. Borders with Russia and Belarus, however, may take multiple hours to cross and in almost all cases a visa will be needed.
As Latvia uses broad ("Soviet") railroad gauge, the railroad access is limited to rather slow Russia-bound trains. There are no trains between the three Baltic capitals: while these would be technically possible, they would likely be too slow to outcompete buses.
As such, buses are the prime mode of transportation between Latvia and the neighboring countries. Longer distance buses fell out of fashion as the aircraft connections improved. While there are also numerous flights to Tallinn and Lithuania, these are too expensive to be competitive for non-business customers.
Latvia has three major ports: Riga, Ventspils, and Liepāja. Each of them offers different opportunities to cross the Baltic Sea in a ferry, with routes available to Stockholm (Sweden), Germany, and St. Petersburg (Russia). These routes typically depart in the evening (or afternoon) and arrive the following morning (or afternoon). One may hire a cabin.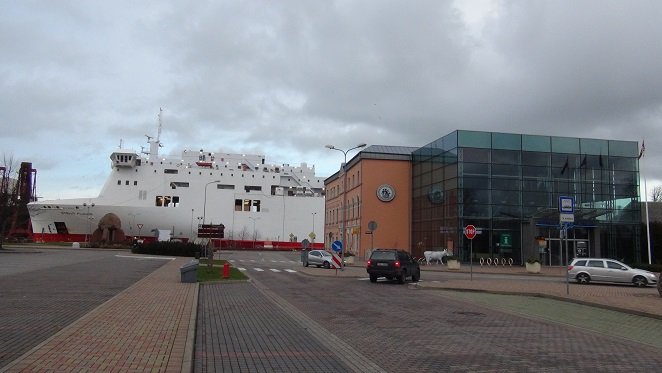 Additionally, Cruise ships visit Riga in summer.