Majori serves as Jūrmala downtown, and it is the only district that has a feeling of a city.
Pedestrianized Jomas street is Majori's main artery, famous for its upscale restaurants and shopping. In summers it is full of holidaymakers. Jomas street connects the Majori train station to Turaidas street.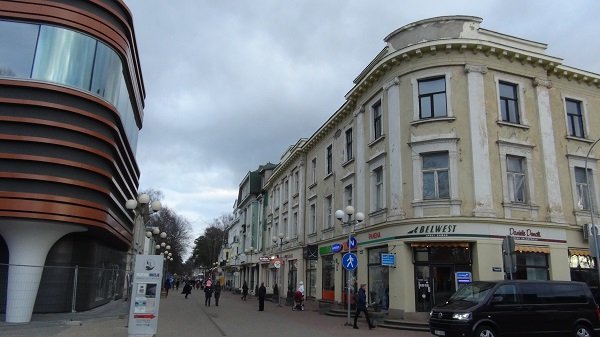 At the station square stands the famous towered Majori hotel (now closed).
Turaidas street is the Jūrmala's main gala beach access route. It has numerous elaborate historic hotels and the famous Dzintari concert hall. Built in 1938 it has remained the heart of Jūrmala's cultural life ever since, offering regular summer gigs and some winter events. The old wooden building has been extended by an open-air "summer estrada" in the Soviet occupation era. On the corner of Turaidas and Jomas streets, a Russian Orthodox church destroyed by the Soviets in the 1960s is being reconstructed (in a different style).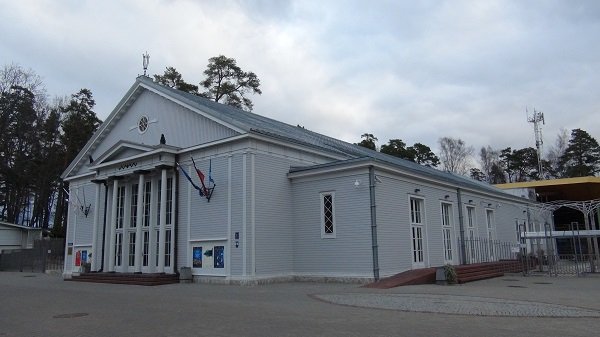 Jūras street (parallel to the sea and Jomas street) has some of Jūrmala's most impressive pre-war villas. They are generally in good condition as exorbitant real estate prices here have ensured that only the richest people would acquire them.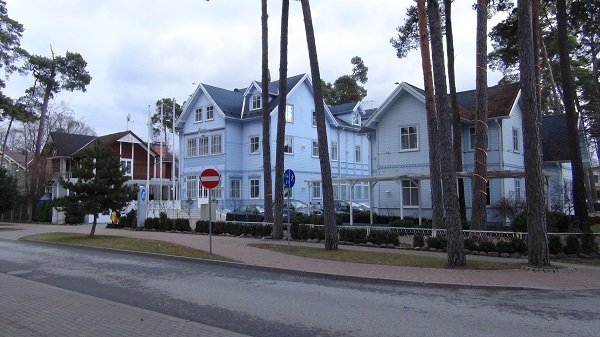 Out of all parts of Jūrmala, Majori is the one most closely intertwined to the sea. Some of its buildings have been constructed right on the beach, serving as hotels and restaurants. That is something extremely rare in the Baltic region. Marienbade spa (constructed 1870 at the narrowest point of "Jūrmala peninsula") was among the area's first tourist buildings that have effectivelly launched Jūrmala as a seaside destination. However, it was partly rebuilt by the Soviets. Another, more authentic wooden spa stands where Pilsonu street meets the sea.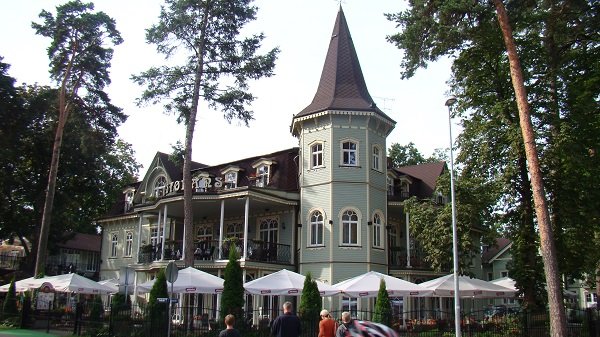 Like in the rest of Jūrmala, the through traffic largely uses a wide avenue further from the sea. Alongside this road one may find two museums. The Jūrmala city museum is free and offers a nice selection of memorabilia from the era the resort was born and developed. Another museum is dedicated to Aspazija, who was a famous Jūrmala-born interwar poetess.
Jūrmala Downtown also has the city hall (a boring Soviet building) and Latvian president's summer residence (invisible to passers-by).
These buildings are actually in Dubulti, another central village of Jūrmala located just to the west of Majori. While easily accessible on foot from Majori, Dubulti offers considerably less entertainment. The prettiest building is the local Lutheran church (1903), the largest house of worship in Jūrmala, built in German national romantic style. Dubulti also has a separate train stop near the church.
Being the downtown, Majori has also expanded south of the railroad. These areas are less impressive and more derelict however, as they are further from the sea and thus have fewer tourism opportunities. Even the old Majori manor is now abandoned.