Gulbene-Alūksne area is a large and rather pristine zone in northeastern Latvia, which is pretty far from much else (by Latvian standards) but nevertheless tends to attract visitors.
Among the main attractions of the area is its palaces, built by German elite of the 19th century Russian-ruled Latvia. One (partly ruined) stands in Gulbene itself.
The area's prettiest palace is located Stameriena village. Besides it, the village is also famous for its 1904 neo-classical Russian Orthodox church, picturesqually raising above the local lake.
In general, Lakes are another draw to the area in summer. Alūksne town north of Gulbene is located next to a large lake that has castle ruins in its island.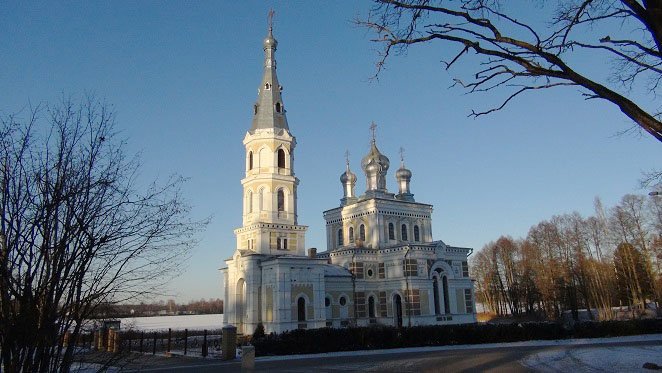 The most atmospheric way to go to Alūksne from Gulbene is by the local narrow gauge railway (Bānītis). It is the last of many such local railways that once traversed the Latvian countryside. Its Cold War-era diesel locomotives became a such a symbol of Gulbene and Alūksne towns that official Latvia's tourist guides call the entire region to be a "narrow-gauge railroad land".