Northeast of Riga lies the long-yet-less-popularized seashore of Latvia that seems miles away in popularity from Jūrmala. If you will drive from Riga to Tallinn or back, you will constantly follow this coast, sometimes able to see the sea from the road.
The towns en-route serve both as low-scale resorts and as motorist stops.
The most famous among them is Saulkrasti, which is popular because of its high sea shores offering pretty views into the sea and the river that enters it at the location. A pedestrian boardwalk is available. Saulkrasti is the last town reachable from Riga by train.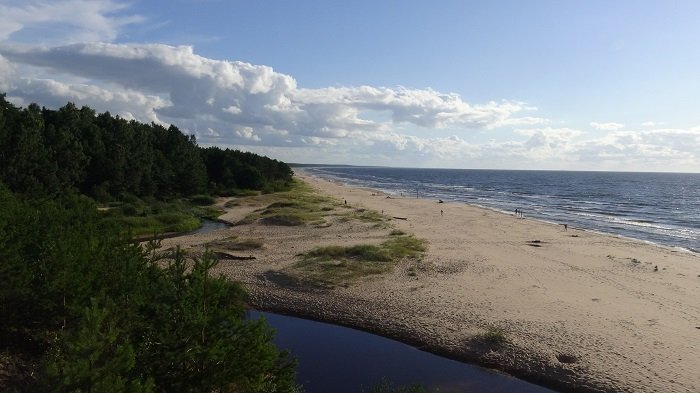 Another possible stop is Salacgrīva close to the Estonian border. It has been made famous by a unique form of lamprey fishing, whereby local fishermen use purposefully-built rickety communal wooden bridges over the local river to take turns to lay down their nets.
En-route between Saulkrasti and Salacgrīva there is a nice sport where the road comes close to a beach and you could thus leave your car next to it. That beach is popular with kite-surfers.