The Imperial Russian fortress (Cietoksnis) is a unique part of Daugavpils. It is essentially a residential district entirely surrounded by 19th-century fortifications, walls, and gates.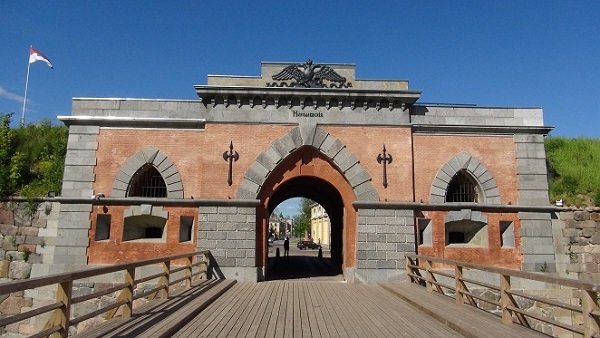 Commissioned after Napoleon's invasions (1810) and expanded until 1878 the star fortress the importance of fortress went beyond just defending Russia from Western invasions. As Daugavpils was on both the road and railroad from Saint Petersburg to European capitals, the Fortress was also used by the Russian czars to spend a night.
The former glory is somewhat ruined as the obsolete fortress was turned into apartment blocks. Many original buildings remain (some are abandoned), but Soviets also constructed their own plain apartment blocks in-between, which are no less shabby.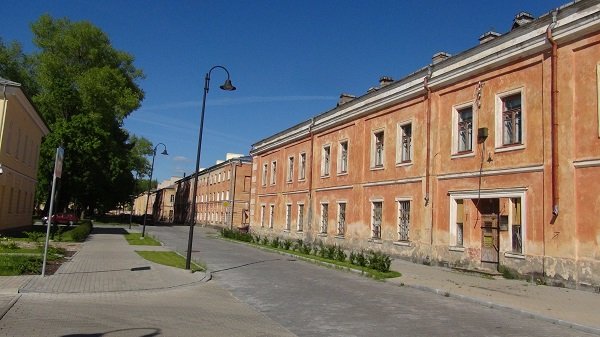 Fortifications themselves are of interest – they may be ascended. The Nicholas gate was restored, once again adorned by the Russian coat of arms.
Arsenal building of Cietokšnis has recently been converted into Mark Rothko art museum. This Jewish abstract painter was born in pre-WW1 Daugavpils. However, the overpriced museum hosts merely a few of his works with the rest of largely empty halls dedicated to his life story or temporary (non-Rothko) exhibits.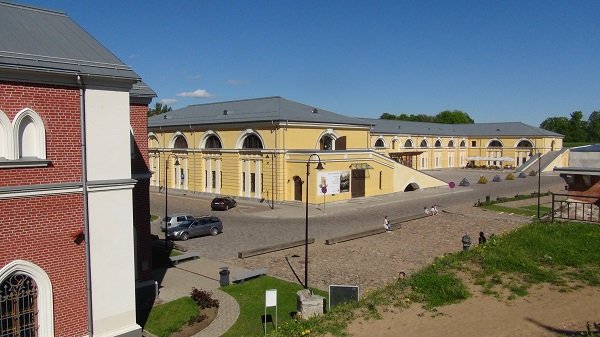 Other interesting locations include the Daugavpils fortress information center (near Mark Rothko museum) in a former Water Tower building, the buildings at the main park which includes former Fortress Commander office and a military hospital as well as the gates. Multiple monuments and graves exist in the area for warlords of various nationalities, however, they are not architecturally appealing.
Cietoksnis (Fortress) is located a couple kilometers west of downtown and may be accessed by bus.
A fortress cemetery located some 2 km northwest of the fortress is difficult to reach without a car or a longer hike. Few gravestones there are elaborate fortress era ones (with many new civilian burials and a section for WW2 Soviet soldiers). However, the cemetery is worth a visit primarily for its small Orthodox church of St. Alexander Nevskiy (1897), which boasts one of the most ornamental wooden facades in Latvia.
Loading map...