Bauska (pop. 11 000) is a town in southern Latvia on a major road between Riga and Lithuania.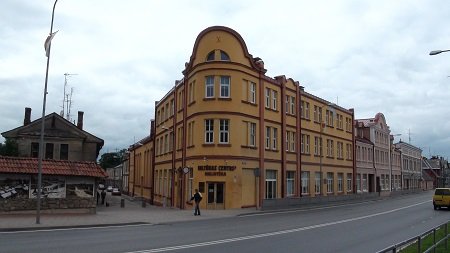 For centuries Bauska has been a multiethnic town of trade. Its downtown still emits that atmosphere. The main square is crowned by a recently-rebuilt town hall and is surrounded by buildings at least 100 years old. Several old churches as well as a 19th century brewery stands in the area.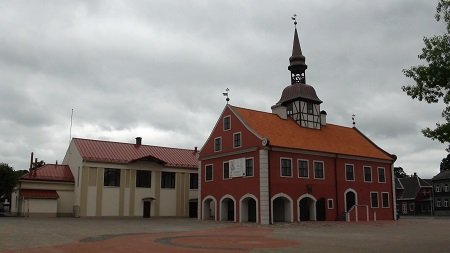 Like many Latvian towns Bauska is proud of its Livonian Order castle. Parts of it are ruined and parts have been rebuilt, while the nearby park is used for festivals. The castle once guarded confluence of Mūsa and Memele rivers. After joining the two rivers form Lielupe (Latvia's second largest river) at Bauska.
Bauska was developed by German knights and craftsmen. It became Jewish majority in 19th century and Latvian majority in 20th century. Lithuanians have always been part of the local admixture.
Bauska is a good stop en-route to Rundale palace.