Talsi (pop. 11 000) is a town in Courland famous for its location on nine hills that surround two lakes. The lakes reflect old homes and are adorned by a fountain in summer, while the hills provide great vantage points (although most are covered by trees in summer).
The Old Town has many old buildings. Liela street is the old main street. The crude-looking Lutheran church (1567) stands on a nearby hill providing the pinnacle for Talsi townscape. It once served as the heart of the town.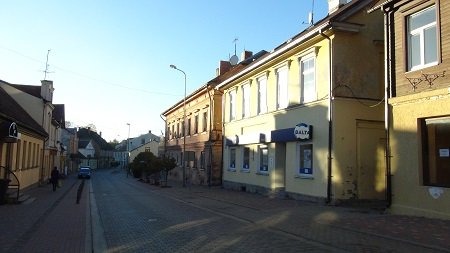 The current main streets are Krišjāņa Valdemāra and Brīvības which are wider than Liela but still historic.
Further from the center Firck Palace, built by Baron von Firck (one of the German nobles who effectively ruled Courland well into 20th century) in 1883 now houses Talsi regional museum. Open-air scene for concerts is nearby.