Latvian national sport is Ice hockey. Many towns have their own ice hockey halls where local clubs play in two leagues. The passion of the entire nation is, however, its National team and Riga Dinamo Club.
For a long time, while moderately successful (for instance, in 2002-2014 the national team participated in four Olympic games in a row), Latvian ice hockey players had yet to bring any major medals or cups back from International tournaments, finishing 7th-8th at best. Even in 2006 when the World Championship was held in Riga the local team failed to reach the playoffs.
This all changed in 2023 when Latvia won a World Championship medal for the first time (bronze).
Nevertheless, a comparative lack of regular success is likely because of Latvia's small population: it is difficult to amass a hockey team of some 20 world-class players.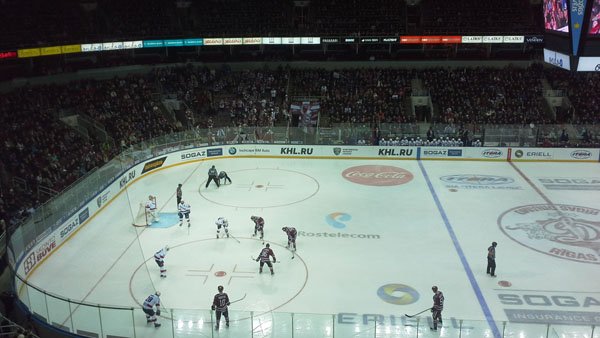 Latvians fare better in individual sports, especially luge, skeleton, and bobsleight, where they won 7 Olympic medals since 2006.
Latvia has no summer disciplines where it would produce good results regularly, however, talents come and go in many of them. The recent star is BMX cycler Māris Štrombergs who won gold medals in two Olympics in a row.
Football and basketball are also popular in Latvia, despite a lack of recent top achievements.
In basketball, Latvia regularly plays at European championships but has never qualified for World Championships or Olympic games after its 1990 independence. It has won European gold medals in 1935 and silver in 1939, but those times of Latvian basketball glory seems to have ended with Soviet occupation. Latvia also has basketball clubs that play in the regional leagues. The main clubs are "Ventspils" and "VEF Riga".
In football (soccer) Latvia's only success was a qualification to the European Championships of 2004. Football is especially popular among ethnic Russians; in 2004 nearly all field players of Latvia's national team were ethnic Russians or Russophones.
Speedway is another locally popular sport (primarily in Daugavpils), and Latvia hosted World championship events a few years in a row.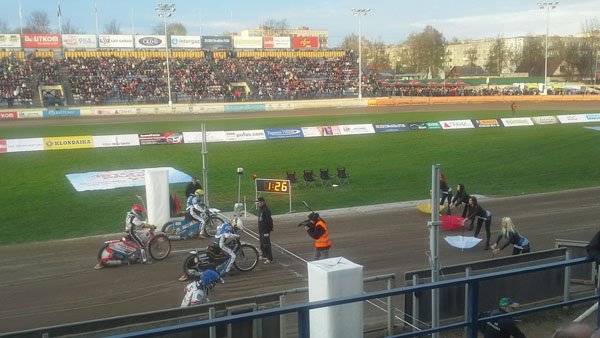 Novuss is sometimes considered the national game of Latvia. It is vaguely similar to billiard although it is "checkers" (rather than balls) that have to be pushed into holes and the table is square. It has been invented in interwar Latvia and survived the Soviet occupation but lost some popularity after independence as various foreign games became accessible.