While Riga appears to be located on the Baltic Sea (Riga Gulf is even named after it), the downtown is actually further inland, using Daugava as a shipping artery. Most of the Seaside Riga is relatively empty, having a suburban feel. There is little point to overuse Riga's beaches after all when Jūrmala prime resort is merely 20 km away on a six-lane highway.
Among the more interesting places of Seaside Riga is Ziemeļblāzma culture palace. Constructed in 1913 using art nouveau style it still offer free concerts. The surrounding park has a nice art nouveau lookout tower (ticket required) and some folly landscapping.
Vecāķi suburb on the right bank of Daugava offers walks in seaside forest and on the Riga port breakwater. One may view the vessels arriving and departing Riga port from there. One concrete ship wreck lies submerged near the beach. The area may be accessed by bus but a walk will still be needed.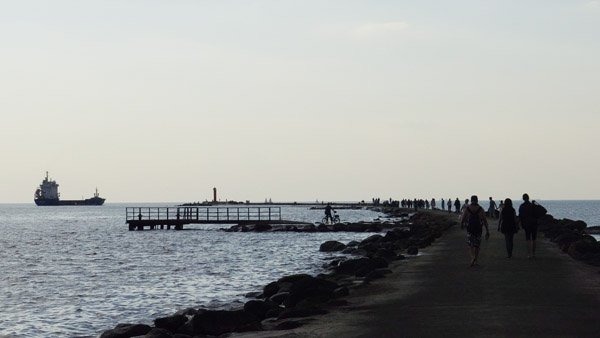 Daugavgrīva suburb on the east side of Daugava has remains of former fortress, but they are off-limits as a naval school is now open there.