Cēsis (pop. 18 000) is a one-glorious medieval Latvian town famous for its castle.
The Medieval Castle is the reason why Cēsis gained its importance. Originally commissioned in 1209, served as the residence of the Gand Master of German Livonian Order which came to Christianize the Latvians. From here vast lands within modern day Latvia and Estonia were ruled. While now ruined, Cēsis castle still has austere some interiors to explore, among them the Grand Master cabinet inside a defensive tower with a high vaulted ceiling. The castle was known as Wednen which was also the German name of the town itself.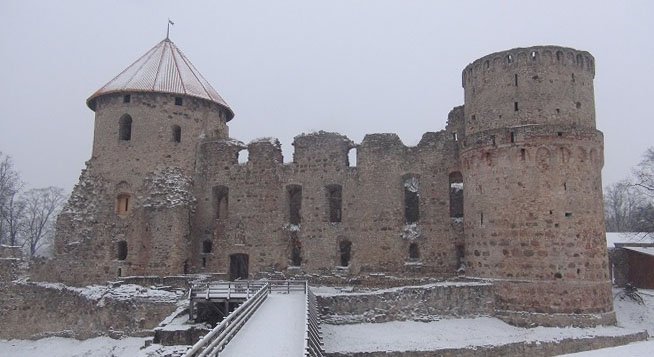 The nearby New Castle is actually a 19th century manor, built in then popular romantic castle style. Currently it serves as a rather vast regional museum, exhibiting Cēsis history as well as some authentic interiors once used by its rich owners (office, library) and offering panoramas from its tower. The nearby Castle garden was laid in 1812 by the New Castle owners.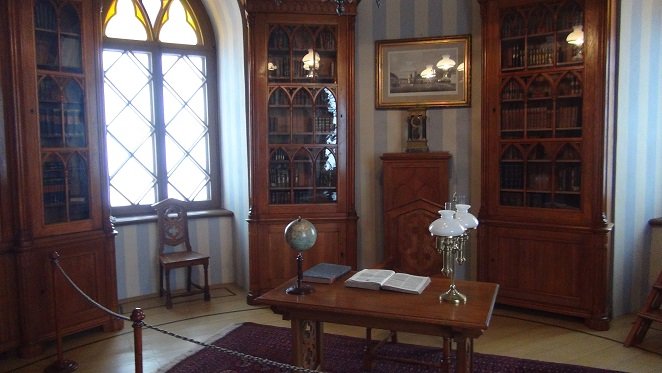 Around the all-important castles a Medieval town developed, that attracted merchants from all over the Baltic region (especially Germany). Massive Lutheran church of St. John the Baptist, seemingly far too large for a small provincial town Cēsis is today, dates to the Livonian Order era (early 1200s). Its floor is still covered in Livonian Order knight plaques.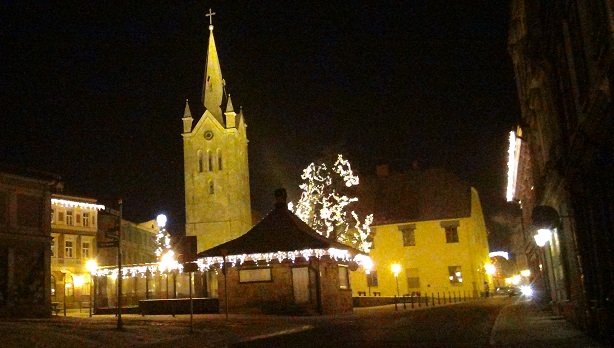 While the medieval street grid remains all over the Old Town (centered at the market square in front of the church), most of the period buildings were destroyed in wars after the decline of Livonian Order. Cēsis was a location of one of Europe's largest mass suicides as ~300 town inhabitants killed themselves there in 1577 not willing to get into Russian hands during siege.
As such, Cēsis Old Town is dominated by 19th century buildings, but many of them are pretty nevertheless. There are several small churches of religious minorities, among them Catholic and Russian Orthodox. While religiously diverse, Cēsis is one of the most ethnically Latvian towns.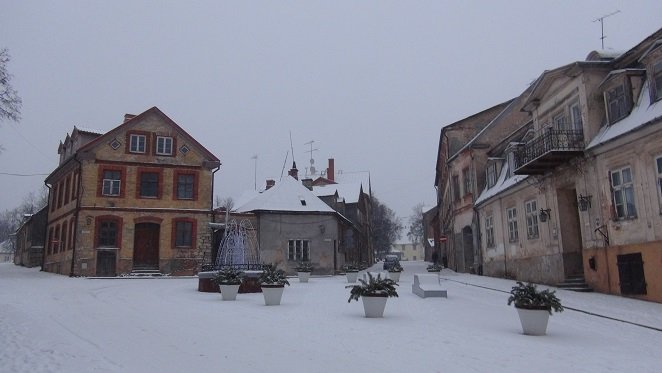 Cēsis has been especially important for Latvian history. Back in 13rd century the Latvian flag was used here for the first time. Moreover, it served as the location for a key Latvian War of Independence battle in 1919, allowing the independence to be achieved. A monument now reminds of this battle.
The Cēsis area has been inhabited by Baltic tribes long before the German crusaders came. A prehistoric 10th century village has been rebuilt at Āraiši lake based on archaeological excavations. Replicas of Stone Age and Bronze Age huts of the area have been also built there, next to the remains of a Livonian Order castle that used to guard the entrance to Cēsis.